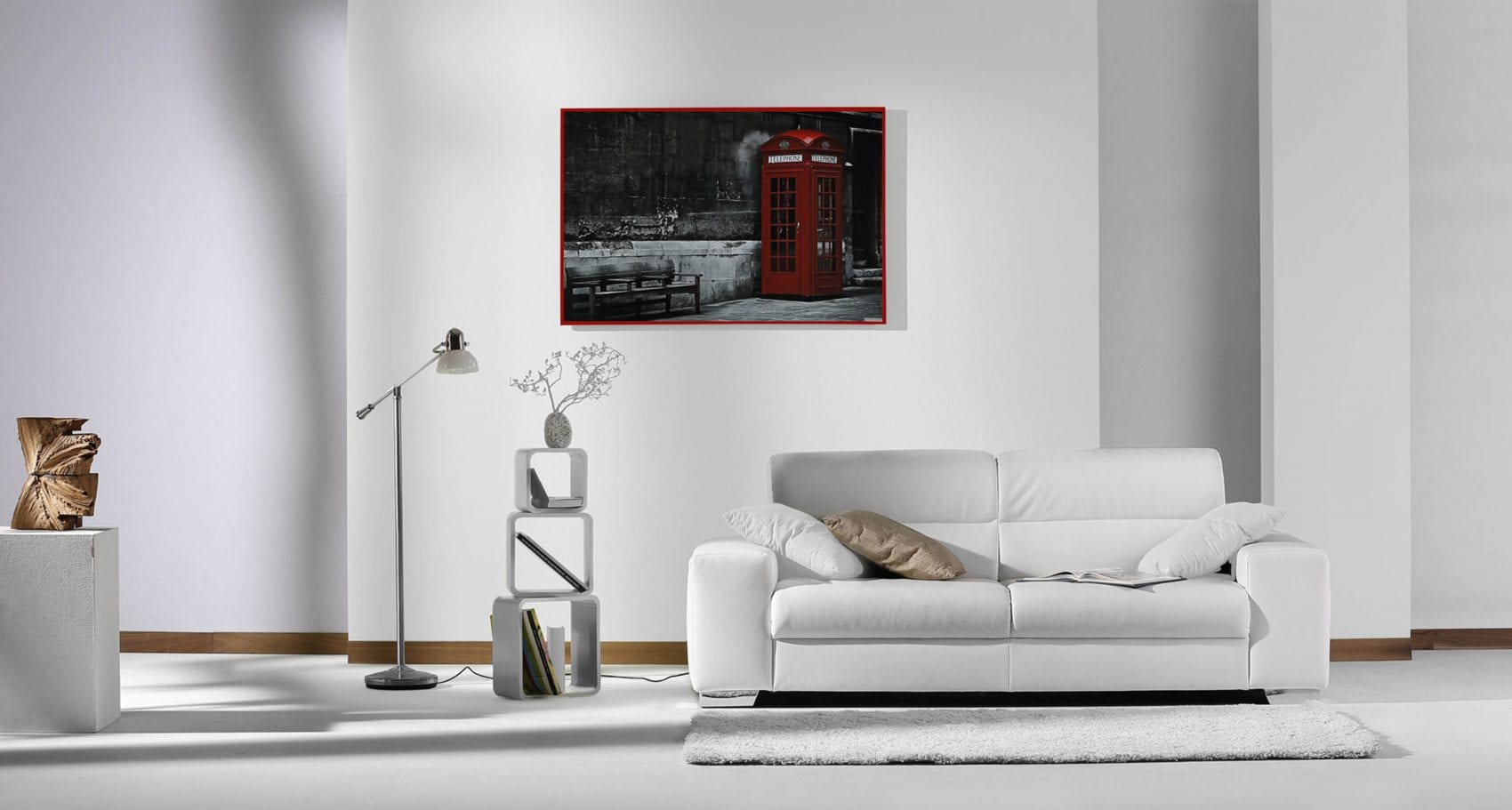 If you are trying to find out who makes the best infrared heaters, you have come to the right place. We chose our Infrared Heating supplier, Herschel, for all the reasons we mention below. But don't take our word for it, why not listen to some customers speak about how they made their minds up.
What is "best"?
Really, as "best" can mean lots of different things to different people it is best to break the question down into different benefits for a customer. (Is it the heat? Is it the quality of the product? Is it the service?). So we are going to review the following aspects of an overall heating solution: Quality of Construction; Breadth of Range; Effectiveness of the Heat; Experience and Knowledge of the Producer; Service.
Quality of Construction
All heaters on the UK market must bear the CE mark, although this in itself is a "self certification" which anyone can say of themselves. The real question is what underlying certifications do the heaters have? They must have:
Certificates for Electrical and Construction Safety satisfying the low voltage directive 2014/35/EC
Compliance testing for Electromagnetic emissions (Electrosmog) satisfying 2014/30/EC (although heaters with resistive elements are classified in the lowest risk category anyway)
Compliance with Restriction of Hazardous Substances (RoHS) satisfying 2011/65/EC
Compliance with Ecodesign directive 2009/125/EC.
If they have the above certifications, this means the heater you receive at least meets all reasonably foreseeable safety conditions and performance criteria. Find out more about Herschel's certifications.
Here are some of Herschel's most popular panels:
Breadth of Range
It is perfectly acceptable for a producer to concentrate only on panel heaters, for example and limit themselves to domestic and office room heating. However there is a wider picture in terms of space heating applications i.e. bigger enclosed rooms like village halls, and then industrial and outside areas. Whilst it is no problem a producer concentrating only on domestic and office rooms (i.e. small enclosed spaces), you must be conscious that the areas of grey between those and bigger spaces may mean they try to offer a solution which will not be sufficient for the space. The producers who offer solutions for these bigger areas will be able to help you better in this respect.
Here are some of Herschel's larger area heaters:
Another question to ask is whether the producer also manufactures their own controllers. Whilst mixing a 3rd party controller with one's own-label heating is fine, it states something of the maturity of the manufacturer if they do not supply their own controllers. EU law is very clear since January 2018 that all heaters coming onto the market must state how they comply with new controls regulations ("Lot 20"). Not having your own controller does not mean you cannot comply, but you have to know how you comply.
Here are some of Herschel's LOT 20 compliant controls:
Effectiveness of the heat
You would think all heaters within a given class would perform the same but this is not true (universally across the heating industry and not just Infrared heaters). The generally agreed principle amongst leading European manufacturers is that a Far Infrared panel must have an operating temperature above 75°C and must have a watt density on their surface of approximately 0.09 watts per cm2. There are many heaters that fall outside both criteria and whilst they might be suitable for other heating purposes, they are not classable as Far Infrared panel heaters. This distinction is actually important because a standardised watt density and temperature both define a standardised way of judging the performance of the panel and of estimating how many you consequently need in a space to heat it up adequately.
The other point to note on a more qualitative level is that unless the panel is significantly hotter than human body temperature (37.5°C) then we will not experience "radiance" from it and all the other related benefits of this "vital range" of heat, which is why this temperature threshold is necessary. Heaters nearly at – or even slightly above – human body temperature will not feel radiant to us and (taking account of the insulation of our clothing) anything running colder than about 25°C would be taking heat from our bodies, not putting it back in. Find out more about how Infrared heaters work, here.
Herschel's patio heaters are great examples of effective heat:
Experience and knowledge of the producer
Far Infrared is a relatively new technology (per se) and has only recently become mainstream in the UK. It is natural as soon as capacity is exposed in a market, that people enter it and compete aggressively to fill it up. Has your producer offering 5 year warranty even been in business for 5 years? Do they know the heater will last that long. (Will they even be in business to help you?)
With this in mind, the longevity of players and the breadth of their case studies portfolio should be taken as indicative of their experience and knowledge.
Also check their website and marketing materials. Do they look like a copy of everyone else's or do they show some authority whilst telling the story in their own words? Do their reviews on Trustpilot versus those on their website roughly match in terms of feedback and score?
Check their extended network of sub-dealers and installers, as this will not only indicate time on the ground, but reliability, trustworthiness, success. If they do not have sub-dealers, are they just a white-label for someone else's product?
Service
All the service indicators you get from your supplier should be positive ones. Are they quick and efficient? Do you only seem to ever talk to one person or is there a team? Do you get the impression they hold stock and can therefore service your purchase quickly? Do they offer 3rd party reviews like Trustpilot? What sort of comments are there?
Who makes the Best Infrared Heaters?
These – for us – formed our initial selection criteria for an infrared partner when we started looking back in 2013. You can judge from the products we chose for TheEcoStore who we determined the best infrared panel producer in the UK to be.