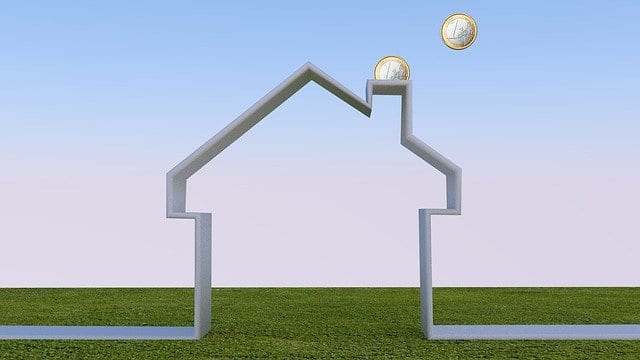 Tackling the climate crisis and considering ways in which people can save energy at home, work or school, and really make a difference, is on everyone's agenda. Whether it be school children taking the unprecedented move globally to strike from school, (the latest demonstration took place in Bristol just last week and was led by 17 year old climate change activist Greta Thunberg); eco homeowners looking to do their bit by introducing energy efficiency measures at home to lower carbon emissions; or government bodies setting laws and targets to ensure communities and leaders are committed to the move to zero carbon, the importance of climate change is everywhere. There is a legally binding target for the UK to hit net-zero emissions by 2050.
The global focus is on generating clean electricity; zero-carbon electricity is outstripping fossil fuels and everyone is keen to prioritise the growth of renewables and find ways of using energy in cleaner, smarter, energy-saving ways.
Switching to a 100% renewable energy tariff is a simple, quick way for homeowners to demonstrate to the government and the energy sector that they want a green, low carbon future and not one where electricity is generated from carbon intensive fossil fuels. The number of renewable energy tariffs now available for consumers is extensive, having increased significantly over the previous three years as the market has signaled its desire to cut the CO2 footprint and save energy at home.
One popular energy supplier, Bulb, who states that they supply 100% renewable energy, says: 'By going green, the average Bulb member lowers their carbon impact by 3.5 tonnes of CO2 a year. That's the hard work of around 1,770 trees'.
The argument is compelling. Be sure to double check the details of your chosen energy supplier to determine the extent to which you are truly getting 100% green electricity. Their fuel mix should be available to see and you can then determine whether the supplier's tariff is sufficiently 'green' to meet your requirements. This can differ greatly between suppliers and even within the range of 'green energy' tariffs on offer from one supplier.
The greater the number of consumers choosing a tariff from the range of fully green tariffs, some highlighted here by Energy Saving Trust,  then the higher the proportion of green energy there will be, within the national grid supply, which has to be a great thing.
There are other changes that homeowners can make to save energy at home and these vary from very quick, simple lifestyle changes to those that require more detailed consideration plus a varying degree of cost upfront to implement.
Quick wins include washing clothes at lower temperatures, turning lights off when not needed (and switching appliances off standby positions), and making sure to use thermostat controls wisely. Try lowering the thermostat temperature to the recommended 19˚C, possibly a good few degrees lower than some people may have theirs set to, and be sure to switch the heating off when it is not required, otherwise you are wasting energy paying for heating when you don't need it.
Other energy-saving steps homeowners can consider implementing in their homes, to reduce their bills and carbon emissions, include:
installing low energy lighting
switching to more efficient appliances
installing smart energy meters to monitor energy use
installing insulation in walls/lofts to minimise heat loss
draught-proofing windows and doors or replacing with double or triple glazing
New homes are a major focus area and the UK Government will be banning gas boilers from all new build properties by 2025 in an effort to lower the proportion of carbon dioxide emissions generated from the residential sector.  Details of this 'Future Homes Standard' can be seen within the Committee on Climate Change's publication on 'UK housing: Fit for the future?' The publication details other standards which new build properties should meet and these include areas of focus such as airtightness, and increased fresh air with mechanical ventilation and heat recovery.
The publication says all householders, including both existing homeowners and those looking at new homes, should be looking at improving home efficiency and low-carbon heating.
Sustainable, low carbon heating is a hot topic. Friends of the Earth published an independent report where they reviewed all eco heating options and subsequently provided guidance on how you can cut your home's carbon footprint and save energy at home.  Adding insulation and smart controls are both advised and the pros and cons of different heating options are all explored including heatpumps, high-heat retention storage heaters, electric radiators, infrared heaters and biomass boilers and stoves. All options have different merits for various applications and requirements.
Herschel Infrared heaters offer one of the simplest solutions available on the market, with a lower purchase price than heatpumps, and a range of other benefits including energy efficiency, low maintenance, quick install and a choice of stylish, space-saving finishes. Investing additional funds into energy efficiency measures for your home, such as improved insulation and good quality glazing, rather than committing to the high upfront cost of a heatpump, and then combining infrared heating with a green tariff, makes simple sense to us as one of the most effective ways homeowners can save energy at home and make a difference to their emissions.
Saving energy at home is a win win for homeowners, saving cost plus helping contribute to the global challenge of reducing carbon emissions. The UK is making progress, the latest report from Carbon Brief, 3 March 2020, shows that the UK's CO2 emissions have fallen by 29% over the past decade. However, if the 2050 target is to be met, we need to do much more and quickly. If we all make a concerted effort to see where our energy usage can be minimised, across areas like heating and transport, then lets hope this target is achievable!