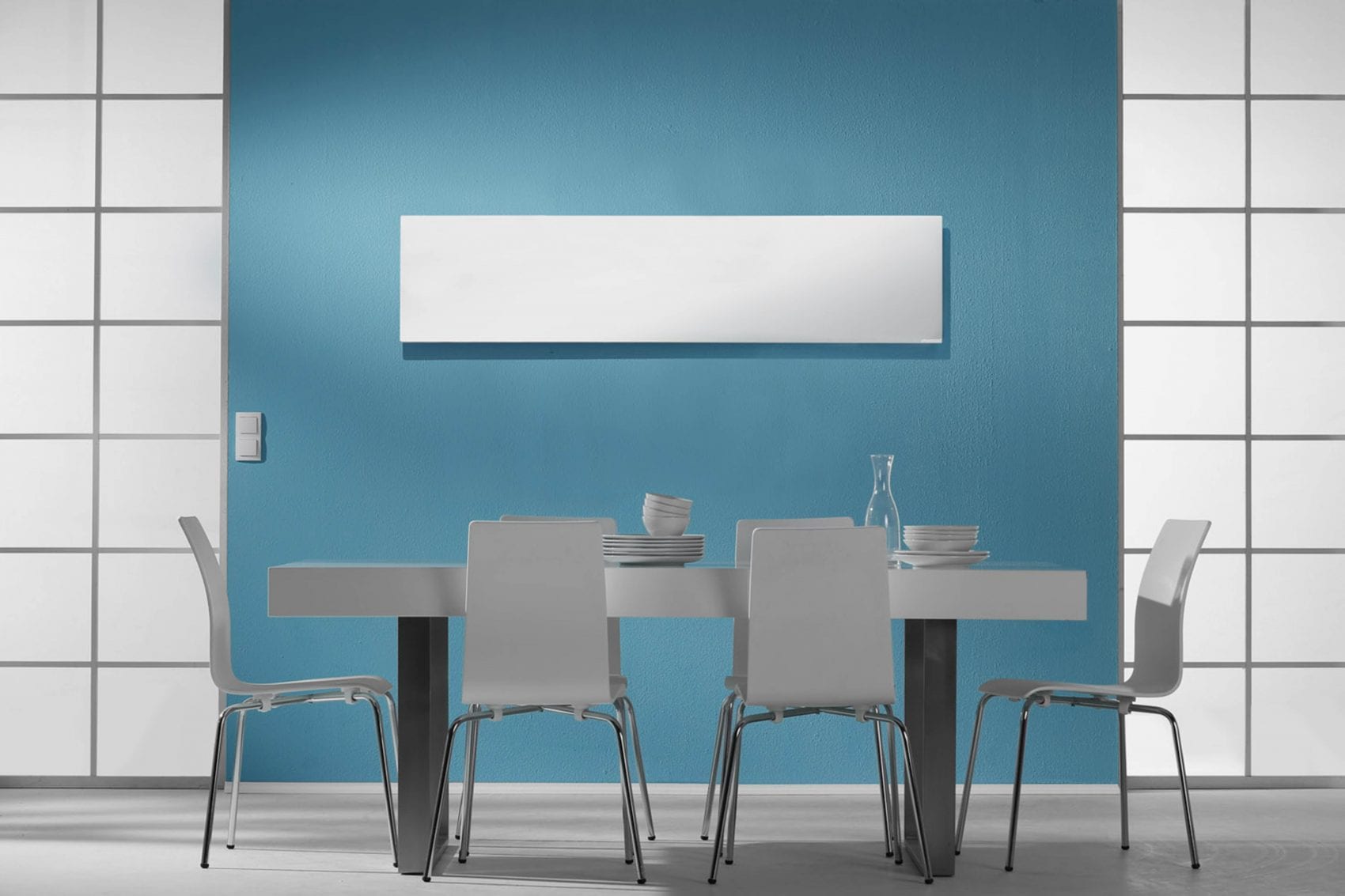 If you breathed a sigh of relief going into summer because it meant no more cold nights at home, or no more sky-high energy bills, it's probably a good time to think about how you will heat your home next winter. It may not be at the front of your mind on warm, sunny says, but you will thank yourself in a few months' time when the weather turns. Don't leave it until you're desperate – do some forward planning! You will be able to do your research and make a more informed choice if you're not in a huge rush.
Plumbing and heating engineers are at their busiest in the winter. Getting in touch with them now will mean you don't have to wait for one and then wait even longer while they install/fix the system. It makes sense to think about heating your home while you don't need the heating on!
You might get a new boiler, do a little radiator maintenance, or just update your heating controls. If you think it's time for a change, and you're willing to try something a bit different, infrared heating panels could make a great option.
Infrared
Far infrared heating is really taking off in the UK. Installed on the walls or ceiling in panel form, they look great, as well as heating powerfully and efficiently. They emit infrared radiation, which – although it might sound a little scary – is totally safe. In fact, it's the reason you feel warmth when the sun's shining! Infrared heats you directly, and heats the fabric of the building so that it stays warm and releases this heat even after the panels have been turned off. Also, because they don't work through convection (heating objects rather than air), it's not affected by draughts in the way that radiators are.
Infrared panels can be wired into the mains pretty quickly, and there's no pipework or plumbing involved, so you can be up and running before the cold weather kicks in. Infrared panels are a great option for those both on and off the gas grid – but bear in mind that you will have to provide a separate water heating system.
Smart heating
Getting a new heating system is all well and good, but there's not much point unless you've got controls that makes sure it works to maximum efficiency. Infrared (and other modern heating systems) are designed to work best with smart controls.
These days, more and more people are opting for smart heating systems. You can personalise your system, adding as many or few elements as you like to maximise efficiency, but the key aspects are a central unit, digital thermostats and a smart phone app. These systems are designed for ease of use, and they have several benefits:
allows you to more accurately read and control temperatures
helps you set multiple schedules on different days of the week
means you can control your heating from outside of the home
easier to track your usage and heating trends
A smart heating system will soon pay for itself in savings on your energy bills, and it'll help you keep the temperature of your home just as you like it. Plus, you won't have to panic any more if you go away and leave your heating on – it's all at the tap of a button!
Insulation
There's no point putting thought into your heating system if your home doesn't have sufficient insulation. However efficient the new heating system you choose, if your walls, loft and floors aren't insulated properly, the heat will just leak out. Insulation is relatively cheap compared to other measures, and can save you a lot of money.
Which material and area you choose to insulate depends on your budget, your home's particular needs, and whether or not you're planning to install it yourself. In our opinion, the most effective, eco-friendly and easy to use insulation is sheep wool. It can be used for loft, floor and internal solid wall insulation. Why not give it a try?
Going into the winter, these measures will make sure you're warmer and more comfortable – and you'll probably save yourself a lot of money too!