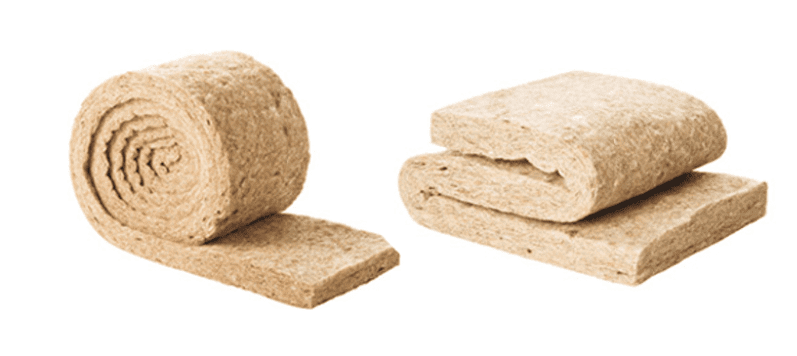 We have written an article previously on the importance of energy saving – it is a great way to lower your energy bills, but it also helps protect you against future price rises too, as well as all of the positive environmental influences it has.
The importance of loft insulation
In this blog we are going to look at loft insulation – often considered the best energy saving solution due to the relative low cost of installation and the energy savings it produces: specifically by avoiding wasted heat loss and consequently reducing your heating bills.
It is recommended, in building regs, that homes now have a layer of insulation 270 – 300mm thick in the loft space. If you don't currently have anything in the loft space, installing insulation can lower your heating bills by as much as 35%. Obviously the actual heating savings will depend on how big the area of the loft space is, as well as the heating requirements of the house, but we have seen savings of over £300 per year on heating bills in some large properties due to better insulation in their lofts.
With the cost of materials only starting in the low £100's, payback can be as a little as a year, so if you are planning on being in the house for longer, then it is a fantastic investment!
What products can you use?
There are lots of different products you can use to insulate your loft, including rigid insulating board and mineral wool insulation, natural Sheepwool, natural hemp insulation and finally, recycled plastic bottles insulation.
These materials offer not only fantastic insulating properties – in most cases better than alternatives – but they are all an absolute pleasure to work with. That sounds a bit of a funny comment when talking about insulation – but for those who have ever done the job with glass wool insulation – you'll know exactly what we are talking about.
Glass / mineral wool insulation are just about the most itchy things on God's green earth. The moment you handle them, your arms begin to itch, then your face, then it gets into your socks. It is just miserable!
Obviously you can mitigate this to some extend by using protective clothing, but the wool still has a habit of working its way through all the protection and making you itch!
If you have ever done the job though, probably worse than the itching is what you are breathing in. The black stuff that comes out of your nose a day later – this stuff can't be good for you! While there aren't any links to suggest that it causes long term detrimental effects to your lungs – why take the risk!
So yes – even if you ignore the environmental credentials of our 'greener' insulation products – wool-based products are much easier to use and get the job done. It means going into the loft at a later date isn't going to be that traumatic experience either.
So what about insulation?
NaturaHemp – pure hemp insulation
NatraHemp insulation is made from fast-growing, low-impact crop that produces fine fibre that is idea for insulation. With its medium density and durable, sustainable and insulating qualities, NatraHemp is the ideal choice for anyone wanting to insulate their property with plant fibre. Reach a U-Value of 0.13 W/m3K with 300mm.
SupaLoft – recycled plastic insulation
Made from 100% recycled plastic bottles, this SupaLoft is one of the most environmentally friendly ways to insulate your loft, cavity and floor. Itch free and easy to install, SupaLoft uses plastic bottles that would usually be left to wind up in the Pacific Trash Vortex, to help insulate your property and save money and cut carbon emissions. Reach a U-Value of 0.13 W/m3K with 300mm.
UltraWool Thermafleece – sheep wool insulation
UltraWool is an extremely efficient, high density insulation that is rich in British sheep wool. When struggling for space, these slabs give you the very best in performance for a fraction of the thickness required. As well as exceptional thermal qualities, the high density of 31kg/m3 helps it to provide stunning acoustic insulation as well. Reach a U-Value of 0.13W/m2K in just 270mm.
Original Thermafleece – sheep wool insulation
Coming in slabs that friction fit securely between you joists and rafters, the Original insulation – Thermafleece is sheep wool rich blend that is ideal for many thermal and acoustic applications. A thermal conductivity of 0.038W/mK means it is a great medium density, all round performing insulator. Reach a U-Value of 0.126 W/m3K with 300mm
CosyWool sheep wool insulation
CosyWool is a sheep wool rich insulation, which makes it fantastically versatile and gives it endless benefits. Using a blend of 75% pure sheep wool and recycled fibres gives it unparalleled insulation qualities and even outperforms insulation with higher quantities of sheep wool. Combining value for money and general performance, you shouldn't need to look elsewhere. U-Value of 0.13 W/m3K with 300mm.
So there you have it, a comprehensive guide to loft insulation.